Culburb is coordinated in Hungary by KÉK, the Hungarian Contemporary Architecture Centre.
KÉK is an independent professional organization active in architecture, urbanism and the culture of the environment. KÉK creates public programs, exhibitions, debates, education and research.
Since its launch in 2006, hundreds of programs by KÉK have welcomed more than 30,000 visitors. As an internationally networked professional platform KÉK has produced conferences, exhibitions and research with several partners. Urbanity – Twenty Years Later, the precursor to Culburb, also initiated by CCEA, was one of these projects.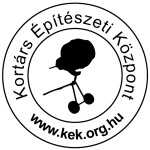 KÉK ? KORTÁRS ÉPÍTÉSZETI KÖZPONT
HUNGARIAN CONTEMPORARY ARCHITECTURE CENTRE
T: +36 1 322 2907
M: +36 30 522 5994